Outlast 2 Trailer [Final Project]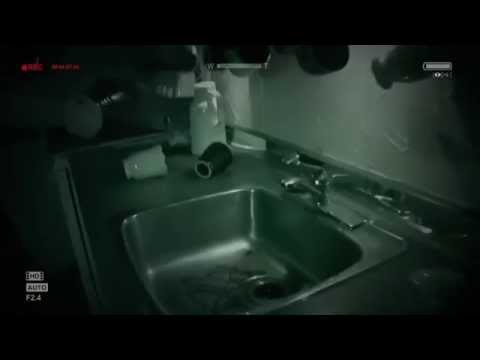 This is a final project for my fourth semester Interactive Development course. We decided to create a trailer for part 2 of the popular horror game Outlast.

Team Members:
Keera O'hanlon
Arif Khwaja
Abdul Juaan

Enjoy

*** Please Note that this is a student project and not actual trailer for the game***
Me, my wife & our God-kids at our church picnic this weekend. 
The last pic is a photo of the from of my church.
(Source: humbleprinceperi)
After 3 tries, i finally rotated these pics lol
Me, my wife & my sister in law at church yesterday. It was Dress-down Sunday. Church was great. I had a wonderful weekend. On Saturday I went to a William McDowell concert. It was a worship experience that I never felt before. I was so lost in God's presence. The entire place was filled with worship. I brought my camera to take pictures & videos of the concert but was unable to. Then the message at church was so goooood. All I can say is that this weekend was well blessed! Hope everyone had a great weekend.
(Source: humbleprinceperi)
I promised I would post a few testimonies over the next few days about what has been going on since I took my lil break. So this all started from the last few couple days of 2011. Y'all saw me post a couple weeks ago about my mom's death anniversary which is sadly is the day after my birthday (by the way thanks for the bday greetings). All I can say is that God is good, because my brothers & sister always hate that day. Long story short, my lil brother was expecting his first child in January, however the baby was born on December 29, 2011. The same day that my mom died on. Y'all don't even understand the joy that this brought to my family. We know she will never replace our mom, but she brought a sense of comfort. So instead of us mourning about our mom's death, we can now rejoice in the birth of her grand-daughter. To make it a bit sweeter, my brother decided to give her our mom's middle name :). God has been really good, that's all I can say. Here are 2 pics of my new Niece. Her name is Jahtionna Adassa Peak 
She such a cutie pie. Tomorrow I will post another one, this one will show how much God has a sense of humor lol. God Bless Y'all
(Source: humbleprinceperi)
I hope the 2012 has been great for y'all so far. I certainly can't complain. God has been AWESOME to me & my family so far. I have been getting breakthrough after breakthrough. Blessings after blessings. I have a few testimonies & great news that I will be sharing over the next couple of days. As for the rest of the morning that I have here at work I will just do a few reblog. I pray that 2012 will be great for everyone of y'all. Much love. Be Bless :)